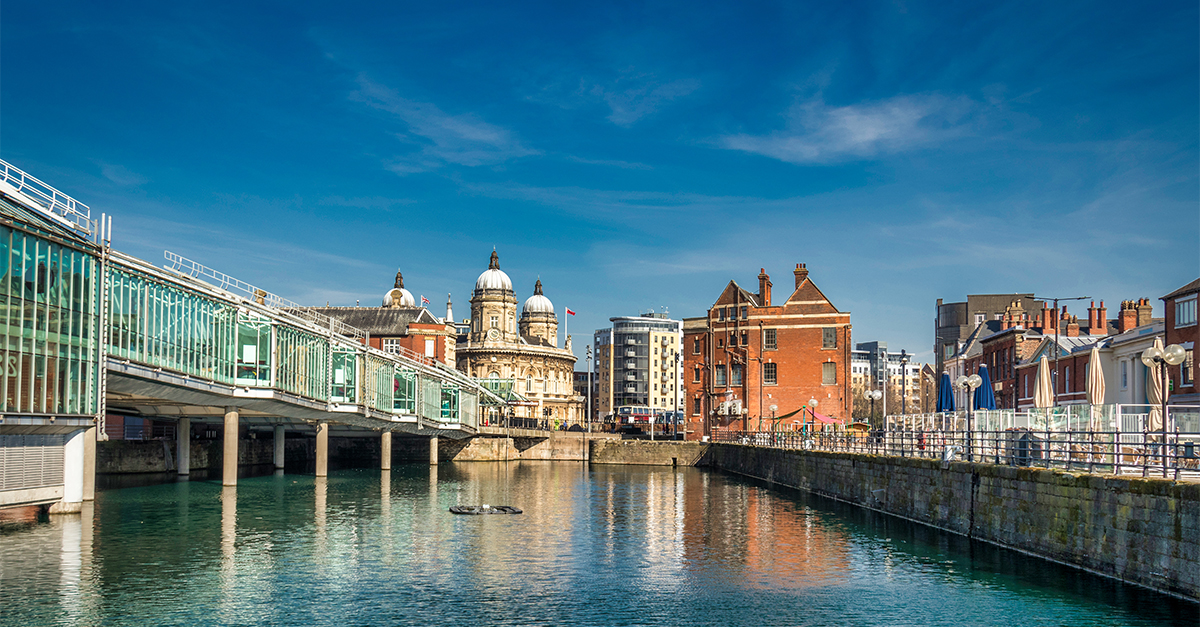 An Optometry Career Opportunity in the Waterfront City of Hull
Located on the banks of the River Humber, the waterfront city of Hull combines a relaxed atmosphere with a lively social and nightlife scene. Named City of Culture in 2017, it boasts a historic centre with idyllic cobbled streets, beautiful Georgian and Edwardian architecture, and a wealth of activities for young and old. Having undergone a major transformation in recent years, the thriving city is now widely recognised as an up-and-coming location for young professionals and families alike.
Hull's fantastic waterfront has become an immensely popular destination among both locals and tourists, offering everything from a vast array of cafes and award-winning eateries to independent galleries and pop-up venues. The Fruit Market area, next to the city's Humber Dock Marina, has been redeveloped to become home to Hull's bohemian cultural quarter, housing bars, restaurants, independent stalls, a microbrewery, and one of the city's newest live music venues, Fruit.
Despite being one of the UK's up-and-coming cities, Hull boasts a great selection of affordable properties – ranging from spacious family homes in the suburbs to waterfront apartments in the city's cultural quarter and stately Victorian and Edwardian properties in The Avenues. With Hull being well connected by road and rail, locals benefit from having the whole of Yorkshire right on their doorstep, with cities such as Leeds and Sheffield and seaside resorts like Bridlington, Hornsea, and Scarborough being easily accessible.
Thinking of relocating? Or looking for a new challenge? One of the great benefits of a career in optometry is that it allows you to work anywhere, so why not consider a new adventure in the dynamic and energetic riverside city of Hull?
At Optical Express, you will have access to leading-edge technology and diagnostic equipment, allowing you to achieve the best possible clinical outcomes for our patients. Offering flexible working and shift patterns to suit your lifestyle, it's no wonder that we are the first choice for Optometrists all over the UK.
Optometrist Vacancy – Hull
Up to £65,000 + bonus & benefits
Additional benefits include:
The opportunity to gain the IP qualification, fully funded by the company
Ongoing training and development opportunities
Access to world-class ophthalmologists and surgeons
Access to industry-leading Johnson & Johnson Vision and Zeiss technology
Experienced clinical support team
Flexible working
Your GOC fees paid