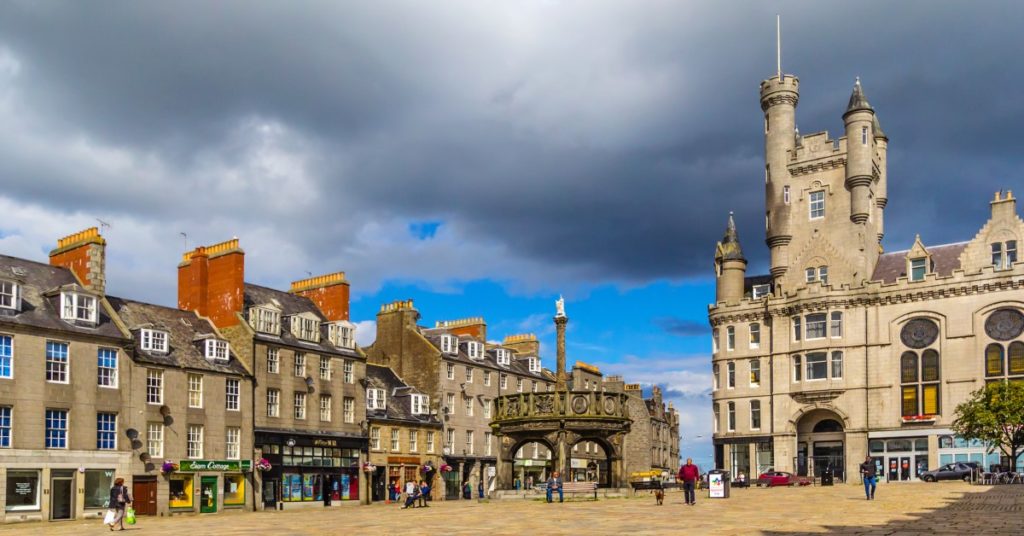 Optometrist Career Opportunity in the vibrant city of Aberdeen
Scotland's third most populous city, Aberdeen offers exciting history and culture within a beautifully rich environment. A hive of activity, the city boasts interesting architecture, world-class museums, a wide range of bars and restaurants, and even some of Scotland's best golf courses. Known for its welcoming feel and friendly locals, it has become a popular destination for young professionals and families alike.
Often referred to as the 'Granite City', as many of its buildings are built from grey granite that sparkles like silver in the sunlight, Aberdeen has a truly distinct local architecture. Within its city centre, you will find the impressive gothic-style New Town House, the opulent His Majesty's Theatre and the recently refurbished Marischal College, which is said to be the second biggest granite building in the world.
Framed by a stunning coastline, you don't have to venture far to find golden sands, imposing dunes, and picturesque boulevards. The much-loved Aberdeen Beach is located just north of the city centre and provides all-year round entertainment, including seaside cafés and restaurants, scenic walks, and a variety of water sports. Head south of the city and you will find Stonehaven, which offers top eateries, an idyllic harbour, and a heated open air swimming pool.
So, if you are looking for a new career opportunity why not consider a move to Aberdeen with Optical Express. With its combination of cosmopolitan living and stunning Scottish scenery, Aberdeen might be the ideal city for you. With so much on offer, it's definitely worth looking into.
At Optical Express, you'll have access to ongoing training and development opportunities and day-to-day support from some of the most experienced optometrists and ophthalmologists in the industry. If you are interested in developing your optometry career in a growing organisation with unrivalled opportunities for professional growth, then Optical Express is the place for you.
Optometrist Vacancy – Aberdeen
£55,000 – £60,000 + bonus & benefits
Additional benefits include:
The opportunity to gain the IP qualification, fully funded by the company
Ongoing training and development opportunities
Access to world-class ophthalmologists and surgeons
Access to industry-leading Johnson & Johnson Vision and Zeiss technology
Experienced clinical support team
Flexible working
Your GOC fees paid