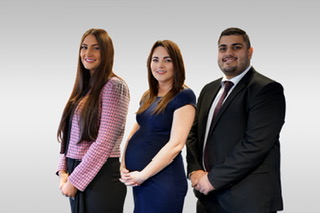 Sunday 10th October is World Mental Health Day. This global awareness day is an opportunity for us to recognise and try to support good mental health whenever we can. At Optical Express we believe this includes not only looking after our patients but also our colleagues.
We often get caught up in the busy routines of life, rushing around trying to juggle work, home and family needs. This can be tiring and stressful and means that we often forget to take time to look after our own mental health needs.
We all know that we should probably spend more time looking after ourselves and it sometimes feels like there is not enough time in the day to fit in a little wellness. That is why at Optical Express we have put the health and wellbeing of our employees at the forefront and have introduced a number of measures to ensure all employees have access to health and wellbeing services that will help them in their day to day lives.
Mental Health First Aid
Recently, three members of the Optical Express HR team, Claire, Katie and Manvir (pictured above) completed the Mental Health First Aid England course. During the two-day online training course, they learned more about mental health and how to identify, understand and help someone who may be experiencing a mental health issue. Additionally, they were also educated on how best to help the management team within Optical Express to develop their own skills and knowledge to have effective mental health conversations with their team members.
From the training courses provided, Claire, Katie and Manvir learned practical skills on how to spot the triggers and signs of mental health issues and have gained knowledge on when to step in, reassure and support a colleague that may be in distress. Since completing the training, they are all now certified Mental Health First Aiders.
The Perkbox Wellness Hub
At Optical Express we want to support professional and personal growth and give our people thanks and recognition for the incredible work that they do. As a thank you to our employees, Optical Express recently introduced a brand new employee benefit – Perkbox, a global benefits and rewards platform with over 1,000 perks and discounts and an employee recognition facility.
The Perkbox benefits platform also includes a Wellness Hub which provides all Optical Express colleagues access to an extensive library of wellbeing content with a range of videos from quick 10 minute meditations to yoga sessions and hypnosis.
Flexible Working Opportunities
With more attention being placed on health and wellbeing, the desire to achieve a healthy work life balance has definitely increased in recent years, especially in light of the COVID-19 pandemic. The pandemic also brought a shift in many people's priorities with the desire to spend more time with family and friends becoming increasingly important. Job satisfaction is another extremely important element and as a company, we recognise that the needs of our colleagues have evolved.
Without accepting this shift in mind set and working with it, developing and changing our own way of working as a business, we would not be able to continue the unrivalled success we have experienced at Optical Express over the last 30 years.
We communicate with our colleagues to ensure that we address their needs and will work with them to create a working pattern that not only suits our patients, but also the individual's personal requirements. Flexible working arrangements at Optical Express are available to all colleagues depending on their specific requirements and reasons for request, whether that be part time or reduced hours, staggered start and finish times, flexible shift patterns, weekends off, etc.
We try to accommodate requests for flexible working wherever possible while ensuring that we maintain capacity to provide excellent patient care and meet business objectives. We strive to meet both the needs of our patients and the desires of our colleagues. Taking this approach has helped us recruit excellent practitioners, who find life at Optical Express rewarding and satisfying.
Mental Health Matters
It's OK not to feel OK and we all need to take a break and reset sometimes. It is really important that we all take care of ourselves as much as we take care of others. If you ever find yourself becoming increasingly tired and perhaps more irritable or are struggling to concentrate on things you usually enjoy, it's time to give yourself a break.
If you're having mental health problems, don't be afraid to reach out and talk to someone whether that be a work colleague, friend or family member. There are also a number of services and organisations that offer help and support directly to people dealing with mental health problems. Find out more at www.mentalhealth.org.uk