As featured in Optician Magazine
January 29, 2021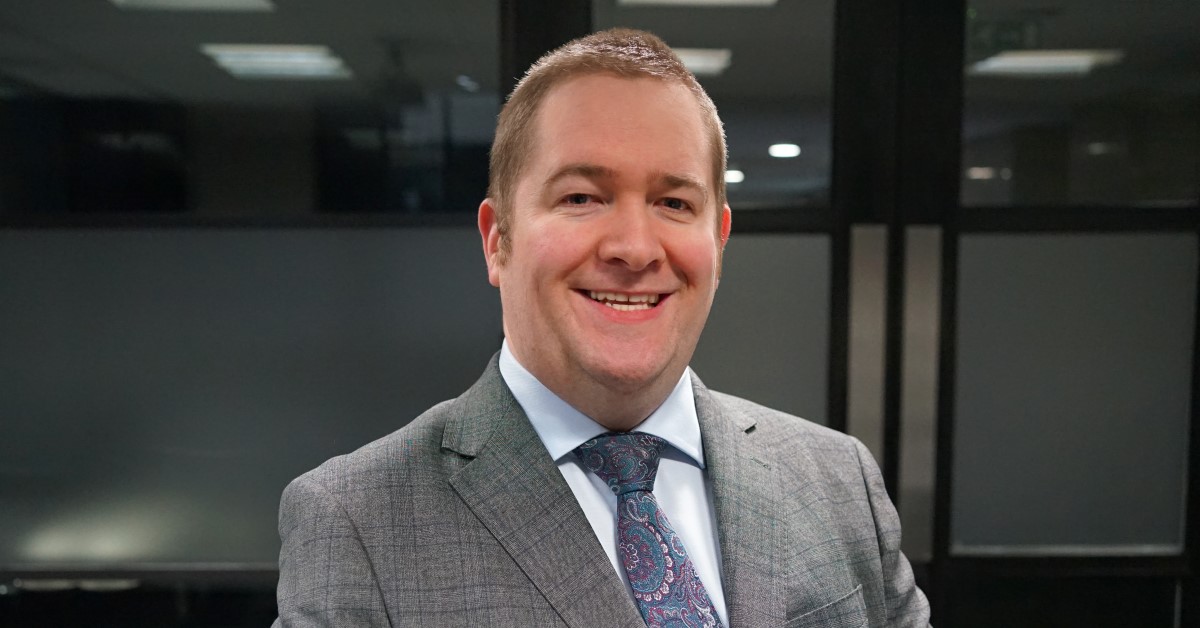 What 30th anniversary plans do Optical Express have in 2021?
It's amazing to think that over the last 30 years Optical Express has grown to operate over 100 clinics across the UK, Ireland and mainland Europe. Over this time, we have become a key player in the industry, thought leaders in the provision of refractive surgery and the multi-disciplinary working of Optometry and Ophthalmology.
The company has gone from strength to strength, and it's all been based on our core commitment to give patients a world class level of service and clinical care each and every time.
We look forward to continuing this success in the next 30 years, with big plans for growth, opening new high-tech clinics, diversification of services and recruiting new clinicians to support the level of patient care we will deliver across the country.
How has eye care at Optical Express changed in this time?
Over the last 30 years Optical Express has not just grown our team and opened new clinics in new locations, we have also revolutionised the way eye care is delivered by way of our refractive surgery offering. We are Europe's largest private provider of laser eye surgery, lens replacement surgery and cataract surgery, whilst still offering patients a full range of glasses and contact lenses. We are the only eye care provider to offer this choice of vision correction solutions. From a first eye examination as a child, we offer our patients cradle to grave eye care.
Throughout the last 30 years, our commitment to our patients has remained steadfast and we put our success down to the fact that we've built our company around our patients, investing heavily across our business to provide an exceptional experience and world-class outcomes.
From the perspective of our clinicians, their work is diverse in nature. This adds to their enjoyment of delivering patient care. We consider our clinicians in everything that we do. We are very passionate about ensuring they have ample time to care for patients, have accessible clinical support, have opportunities to develop their careers, in terms of role, responsibility and in obtaining higher level qualifications such as Independent Prescribing, and in ensuring they have the appropriate work / life balance.
Developments in ophthalmic technology mean that our clinicians have the opportunity to work with advanced equipment from market leaders like Carl Zeiss and Johnson & Johnson Vision, allowing them to treat more and more patients with an even wider range of lens prescriptions and eye conditions. Personally I enjoy learning of new technologies, considering these and making recommendations to fellow Board Members on how they could benefit our patients and clinicians. Over £500 million has been invested in our clinics and technology, enabling us to achieve the best possible clinical outcomes for our patients. From the investment in advanced technology, state of the art clinics, IT systems, Clinical Services support, our International Medical Advisory Board (IMAB) and experienced ophthalmic surgeons and optometrists, we pride ourselves on offering our patients the highest standards of clinical care.
What Covid measures were implemented at practices during 2020?
2020 was a challenging year, but COVID-19 has made us even more focused on delivering a world class service and experience to each and every one of our patients.
As providers of essential eye care, our clinics are open and offering patients a full range of services including preoperative consultations, vision correction surgery and eye examinations, ensuring all patients have access to the eye care services they require. Our first priority is the safety of our patients and employees, and we have a number of measures in place to ensure our patients and our employees are safe in our clinics at all times.
Optical Express has always been a strong advocate of telemedicine supported clinical care and the benefits of this through lockdown and as we emerge into the new normal are self-evident. We have worked to increase our telemedicine offering, meaning more of our patients can access expert eye care without the need to travel to a clinic.
Throughout 2020, staff in Optical Express clinics across the country demonstrated a real determination to serve and protect our patients, our planet and our NHS. None of that amazing work would have been possible without the resolve of our Optical Express team.
As Clinical Services Director, I am immensely proud of the continued professionalism and dedication shown by Optical Express staff throughout COVID-19.
What learning and development opportunities did the company provide to practitioners last year?
We know our people are our strongest asset – they make Optical Express unique. We encourage them, help them to develop professionally, and offer them numerous opportunities to progress and realise their potential.
The range of clinical services that we offer patients at Optical Express means that our optometrists are able to practice real clinical diversity, with the opportunity to develop new skills and grow their clinical confidence. Support, via our clinical services team, is always available for clinicians across the country. We have dedicated and experienced clinicians that provide on-demand 24/7 advice to colleagues.
As a practicing optometrist myself, I know that it's not just about having the opportunity for development, you also need the time. That's why at Optical Express we've reduced the number of patient appointments we take each day, to ensure our optometrists not only have time with each patient, but also to afford them the time to work on their own development and training too.
We want our dedicated eye care specialists to reach their full potential through ongoing professional development. We not only support the continuous learning and development of each of our optometrists, but we also offer them the opportunity to really take their career to the next level. We provide the funding for career-enhancing training and have committed to providing our optometrists with the opportunity to gain an Independent Prescribing (IP) Qualification through our partnership with Glasgow Caledonian University. The IP course is the first step on the path to gaining an IP qualification. Every Optical Express optometrist has the opportunity to gain the IP qualification, fully funded by the company.
One of the great things about our surgical offering is that it means our optometrists have the opportunity to work as part of a wider team, alongside ophthalmologists and ophthalmic nurses. We provide in-house development and clinical placements through our Clinical Services team and expert ophthalmology network, meaning optometrists gain advanced skills and knowledge which not only benefits them, but also our patients.
How is Optical Express alleviating growing pressures on the NHS?
The NHS is under the greatest pressure in its history, and our colleagues in the NHS have been amazing throughout these difficult months. However, in order to treat those who most need it, the NHS has been forced to cancel and delay non-emergency care. That means that patients with certain non-emergency conditions are having to suffer for longer.
Cataract surgery is a simple procedure and the most commonly performed surgery in the UK, but growing NHS waiting lists mean patients aren't getting the treatment they need. There is a backlog of patients waiting for cataract and other ophthalmic procedures that has been made even worse by the effects of the COVID-19 pandemic. The risk is particularly acute for those awaiting surgery for cataracts, a condition which most commonly worsens over time and can eventually cause blindness if not treated. Optical Express is able to provide cataract surgery to patients and in this regard we will soon launch a co-management programme for external optometrists and optometric practices to participate in.
Even in less critical cases, restricted vision has severe implications, particularly for the elderly and the vulnerable, who are disproportionately affected by both cataracts and COVID-19. It is incumbent on all of us with the expertise and capability to provide eye care services to help at this very difficult time. That is why Optical Express has written to all prominent and relevant government departments within the UK and Ireland offering to provide cataract surgery to patients on NHS waiting lists at the NHS tariff rate. This unprecedented backlog poses a real risk to patients' sight – it demands an urgent solution.
How could the pandemic provide an opportunity for optometry in terms of its relationship with ophthalmology and managing more patients in the community?
With the help of Optical Express surgeons and treatment centres, the NHS could drastically increase surgical capacity, reducing waiting times for all and improving patient outcomes. By offering more cataract and other procedures in the community, the NHS would be able to relieve the burden on the UK's small number of eye hospitals. It would also mean patients get treatment closer to their homes and, importantly, even quicker, ending the months of agonising delays that most cataract patients are currently facing. It will allow these patients to have their vision restored and mean they can get on with their lives once more, with the added benefits to their general health and well-being that this will bring.
A community based approach to multi-disciplinary optometry and ophthalmology working doesn't just stop at cataract. There are excellent initiatives at various stages covering glaucoma and AMD management for example. Independent Prescribing helps in this regard.
As a profession, optometry is in an excellent position to benefit patients in the provision of care that in years gone past has been provided in secondary care establishments. Optometrists doing more in terms of the provision of care for those with cataract, glaucoma, AMD and diabetic eye disease to name a few conditions will ultimately enhance the provision of eye care here in the UK. At Optical Express we want to be at the forefront of this, using our multi-disciplinary experience to achieve maximum benefit for patients and our staff, to include our optometrists.
What is the company's message to the government to make this happen?
We want to help our clinical colleagues in the NHS and reduce the burden on them. We are urging the Government to take up this offer as soon as possible. It will make a real long term difference to patients' wellbeing, improving the quality of life of the tens of thousands of older people who are currently waiting for treatment.
What is Optical Express' outlook for 2021?
I am excited about what this new year will bring and what Optical Express has to offer patients. As the roll out of the vaccine continues we can start to focus on what we want the world to look like beyond COVID-19.
At Optical Express we believe we have a unique opportunity to revolutionise the delivery of eye care. We have an opportunity to educate patients on modern day vision correction solutions and treatments. Glasses and contact lenses come with different challenges and downsides, including those that are environmentally related. It's imperative in our view that all patients are made aware of their full vision correction options, allowing them to make an informed decision.
The benefits and potential risks of all forms of vision correction must be explained to patients in a balanced manner. Every patient treated with Laser Vision Correction for example is one less patient who has the potential to go to A&E with a serious eye infection caused by their contact lenses. Every patient who has multifocal lens surgery is someone who will not suffer a fall due to wearing multifocal glasses and misjudging their step. Every patient who has cataract treatment with Optical Express is one less patient on an NHS waiting list. So every day, in every clinic we are relieving the burden on the NHS. To ultimately support the education of patients, Optical Express is committed to educating the clinicians of tomorrow in partnership with universities across the country.
Following a vision correction treatment, nearly every patient tells us they wish they'd done it sooner. They're now more active, do more exercise, feel more confident. The physical and mental health benefits cannot be overlooked, especially now with the growing mental health crisis we are facing due to COVID-19.
Through 2021 we envisage the range of services we provide will expand. Many forms of monitoring and treatment for eye conditions can be safely delivered by optometrists. The technologies and AI support available today support this.
How does sustainability factor into the company's plans?
Sustainability is something that is high on the agenda at Optical Express. We believe everyone has a role in protecting the environment and in 2019 we embarked on a mission to lead the eye care sector in raising awareness about the environmental impact of the vision correction choices patients make. Our passion hasn't diminished and we maintain our focus in this area.
I believe that people want to do the right thing when it comes to the environment. The vast majority of people recycle their household waste, they own a re-usable water bottle and they carry bags for life. Many contact lens wearers don't consider contact lenses as single use plastics but that's exactly what they are! As soon as you explain the overlooked impact on our environment caused by contact lenses going in landfill or into our oceans, and the carbon footprint created by the manufacturing and shipping of glasses, patients understand and want to make different choices about their vision correction.
But the good news is, we're not being asked to come up with some ground-breaking new invention to address these issues… it already exists! We are now asking people who wear contact lenses to consider their vision correction choices carefully. This includes considering the options of laser eye or intraocular lens surgery.
How will Optical Express be promoting eye health to patients?
At Optical Express we believe that all eye care is essential and that there should be no barriers to patients receiving the treatment they need. Therefore, we are committed to ensuring that our employees and our patients are fully supported and that Optical Express remain at the forefront of the industry, offering the highest standards of patient care possible. We recommend every patient has regular eye tests and to make sure they visit their optometry practice if they notice any changes in their vision. There are also a number of fairly simple steps patients can take to help keep their eyes in good health. We know that healthy lifestyles can also protect eye health and so our optometrists are trained in giving patients the advice and guidance they need to improve their vision. Optometry is and should continue to be positioned in the minds of the general public as the "go to" for any eye concerns.